Network Architecture
Network architecture designed with N + 1 redundancy in all its layers (Edge & Security, Aggregation and Access) with Cisco FEX technology (Fabric Extender) with internal capacity greater than 1 TERABIT for high performance traffic, built entirely in OM4 Fiber Optic from start to finish. The system relies on different providers and actively redundant balanced links to ensure high availability and up-time. We have several layers of security composed of different firewalls controlled and monitored 24 hours a day. Our platform is designed for easy integration of complex client architectures with special communication and data requirements.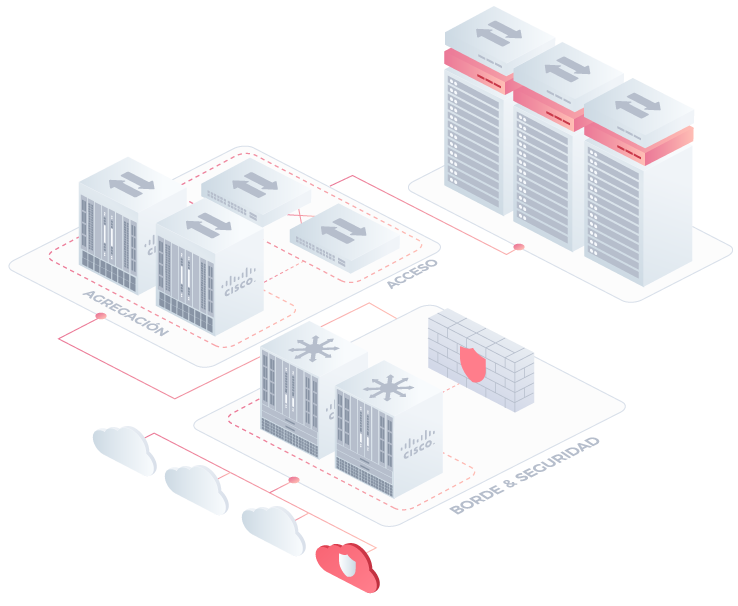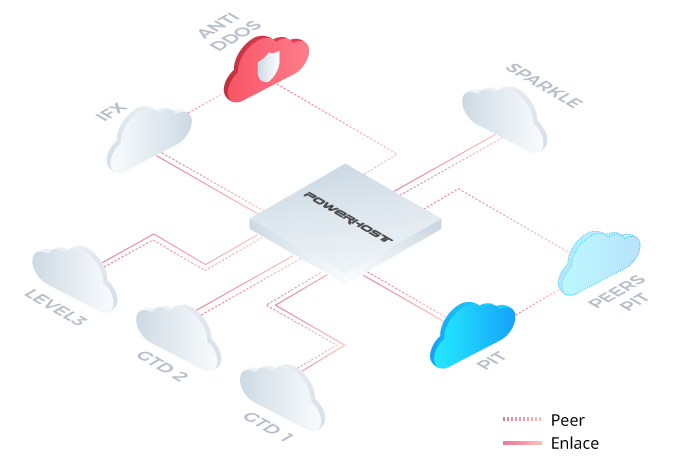 Connectivity
A series of fiber optic links from different providers along separate routes, make up a wide and complete redundant data network, with maximum national and international capacity. Our network is protected by an innovative anti-DDOS system that separates national and international traffic, which allows the mitigation of threats automatically and transparently without any downtime and lag. PowerHost Datacenter is also interconnected with the country's main traffic exchange point, which allows direct connectivity with the traffic of other PIT members such as: Google, Facebook, Microsoft, Movistar, amongst others, guaranteeing clean traffic with the least amount of lag.
Modular Structure
PowerHost Datacenter follows the most efficient infrastructure model to date. Completely built in modular containers specially designed to obtain the best performance. Each module contains N + 2 climate control systems composed of precision cooling, water cooling and free cooling that guarantee perfect climate control with the right humidity control and a PUE factor less than 1.2, considered as one of the most effective in the world market.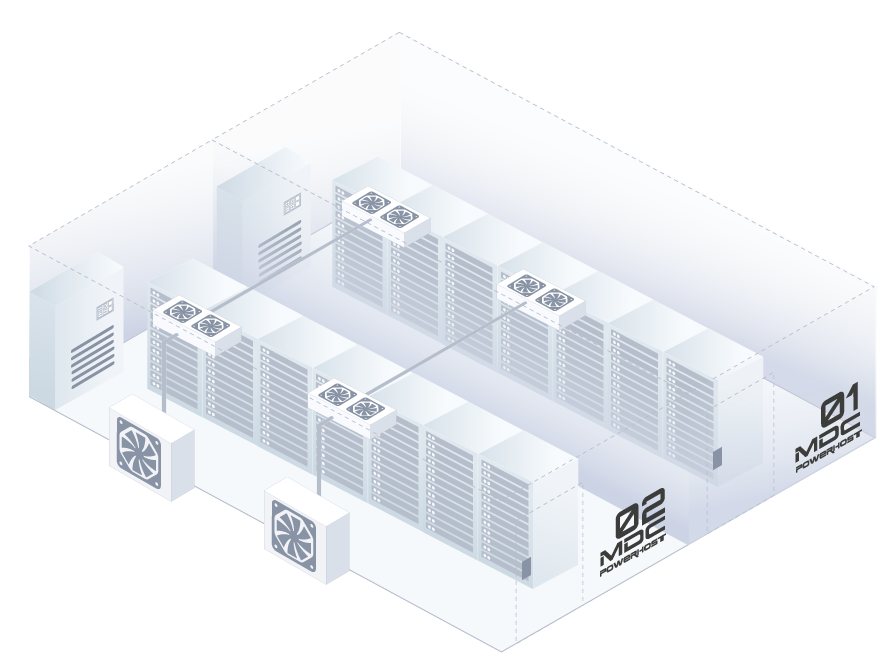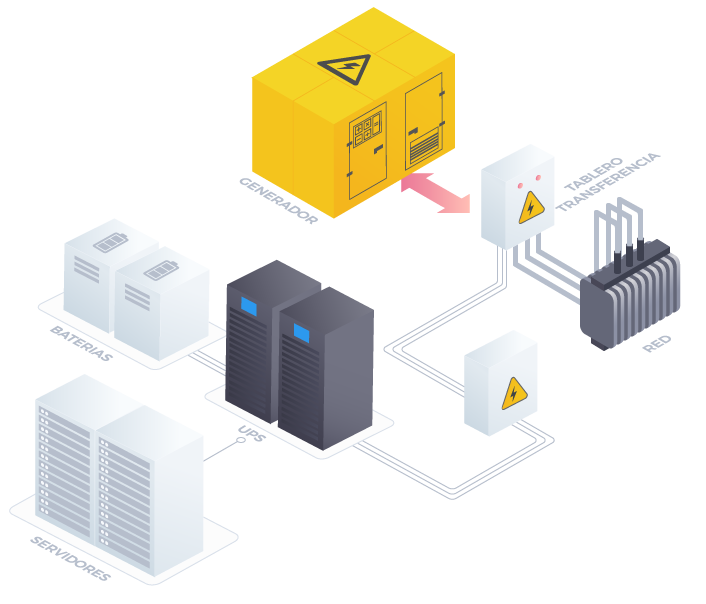 Electrical Network & Backup
The data center has an electrical system with double internal supply which in the event of maintenance or failures, one of the lines will always remain functional without affecting operational continuity. Our power grid contains transient suppressors that protect and maintain a clean and voltage-free power supply. The grid also works with a high-capacity centralized SAI/UPS system configured in N+1 redundancy with extra battery banks, and sets of generators capable of long duration and capacity.
What sets us apart? We do it right!
What makes us different from the traditional sector is that we deliver personalized support. We provide prompt assistance 24 hours a day through direct contact with our engineers. Our staff is highly qualified, and we are unlike the current model used in different data centers nationwide
Cisco Communications Equipment
Brand Equipment / Dell Servers
24/7 Monitoring by IT Monitoring Systems and Technical Personnel
Surveillance Cameras
Secure Electronic Biometric and Card Access
99.98% Uptime
TIER III Approved
Constant Investment in R+D